THE DATA THAT YOU NEED TO COMPETE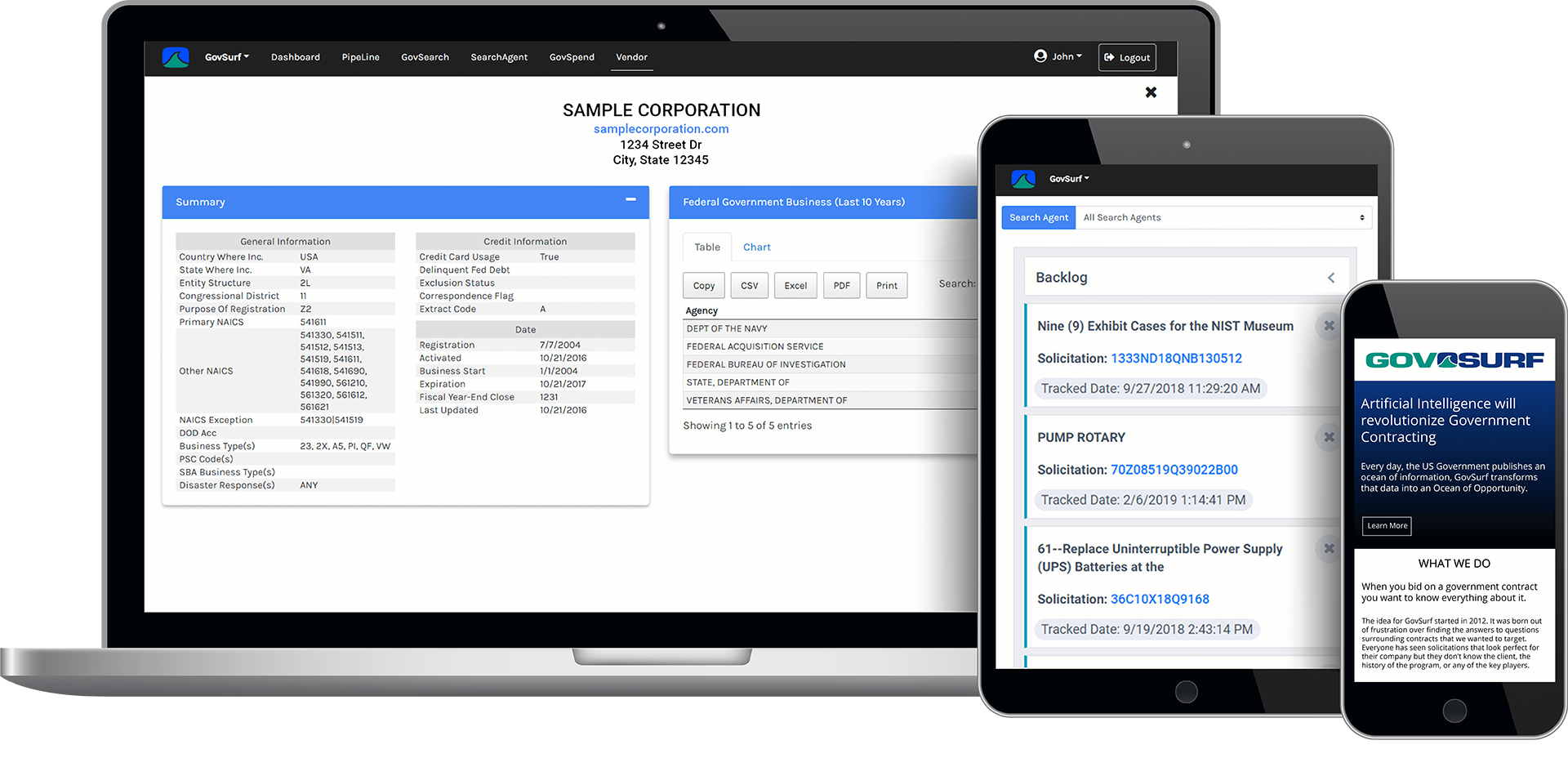 When you bid on a government contract you want to know everything about it
You need answers!
You want to do as much research as possible before deciding to spend all that time and money writing, recruiting, and putting together the proposal.  You want to know about the incumbent, the contract spending history, anything and everything about the customer.
GOVSURF IS DESIGNED FOR THE WAY YOU WORK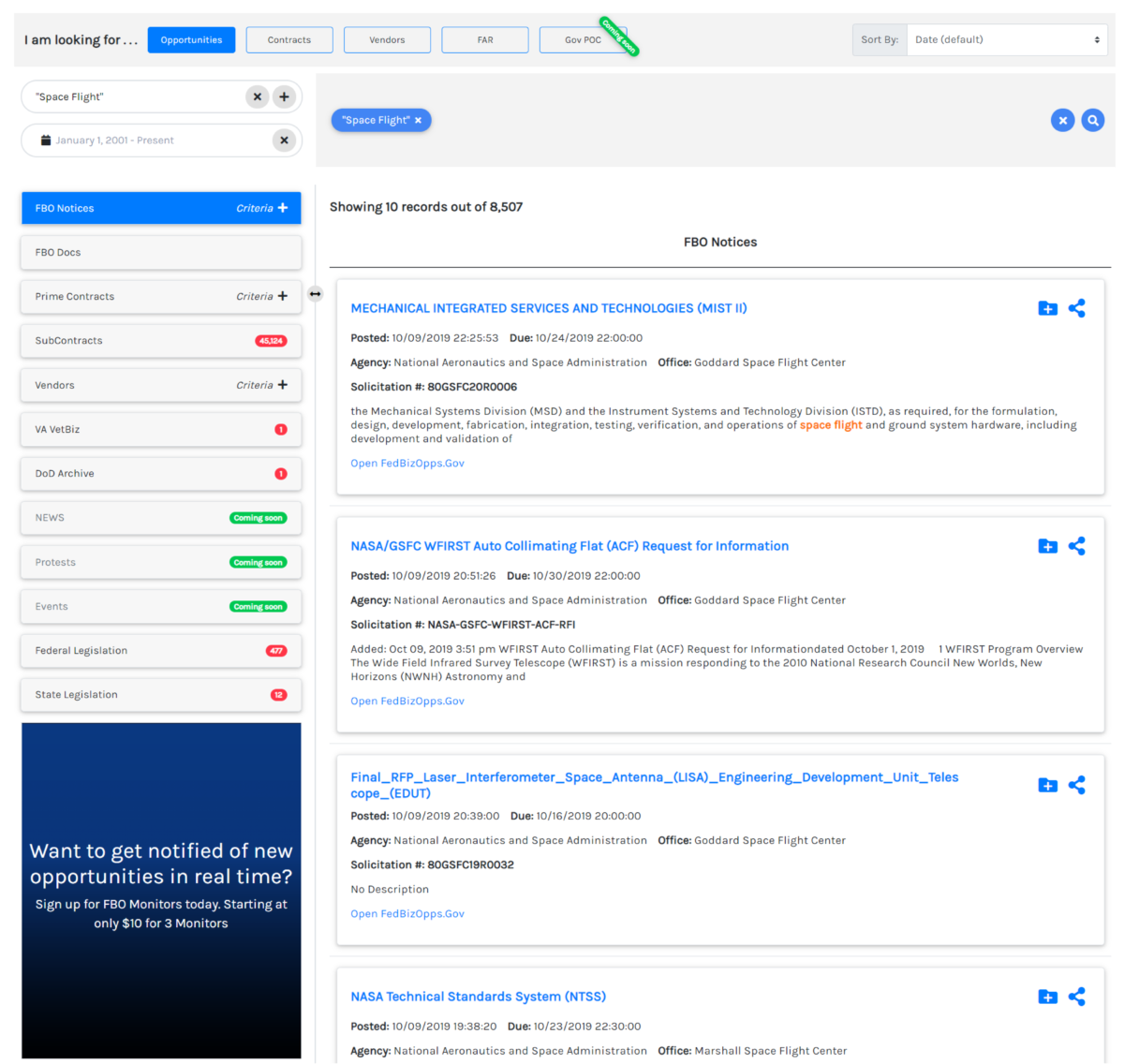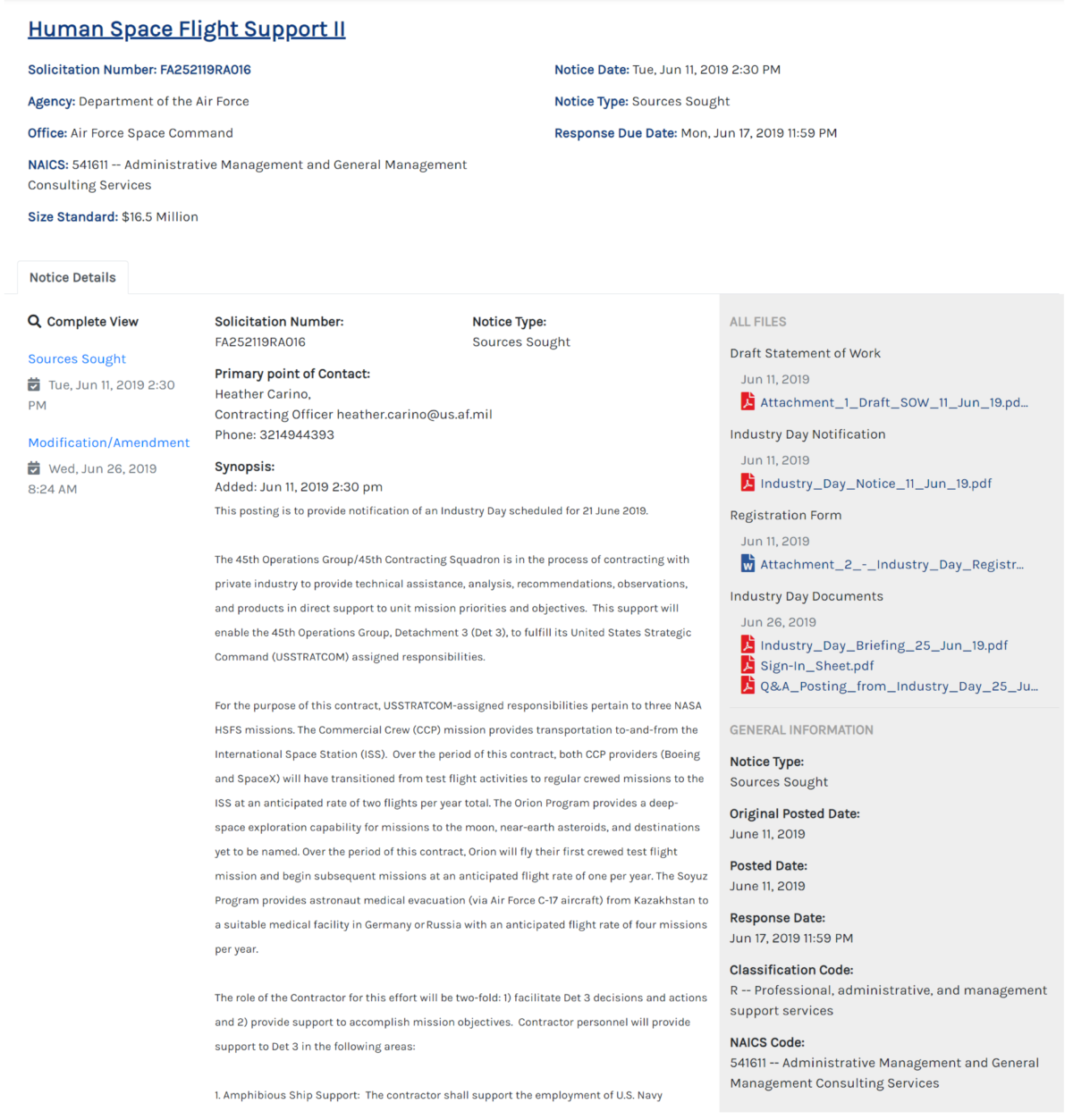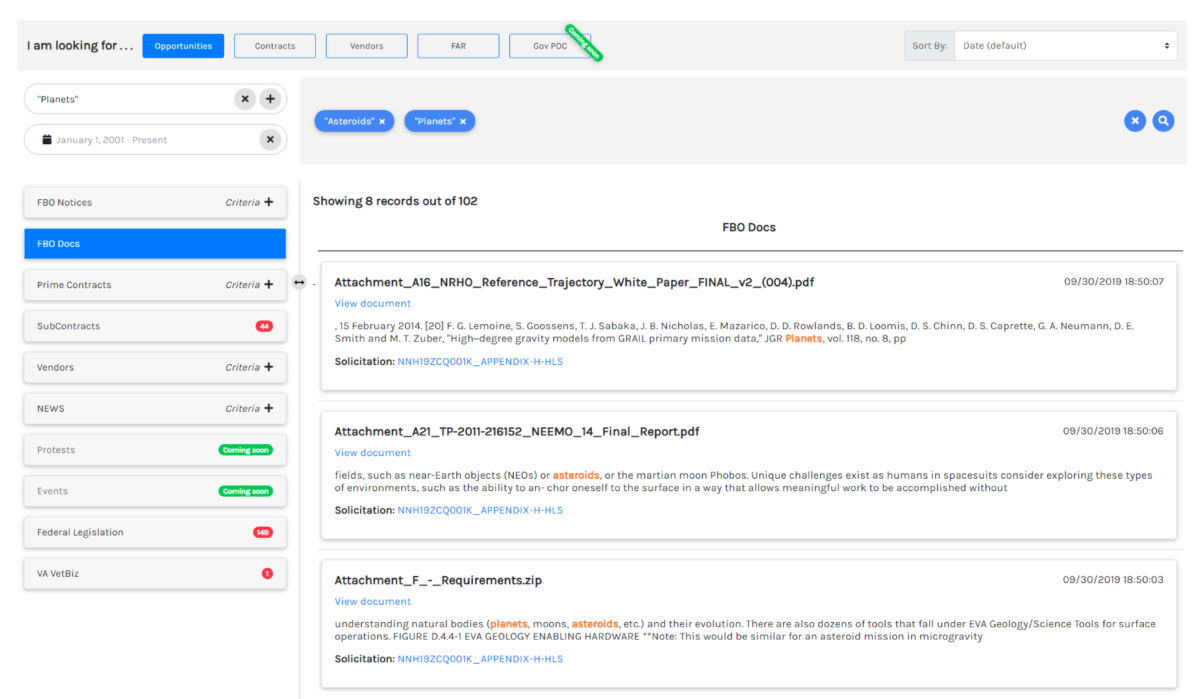 Awards and Spending Records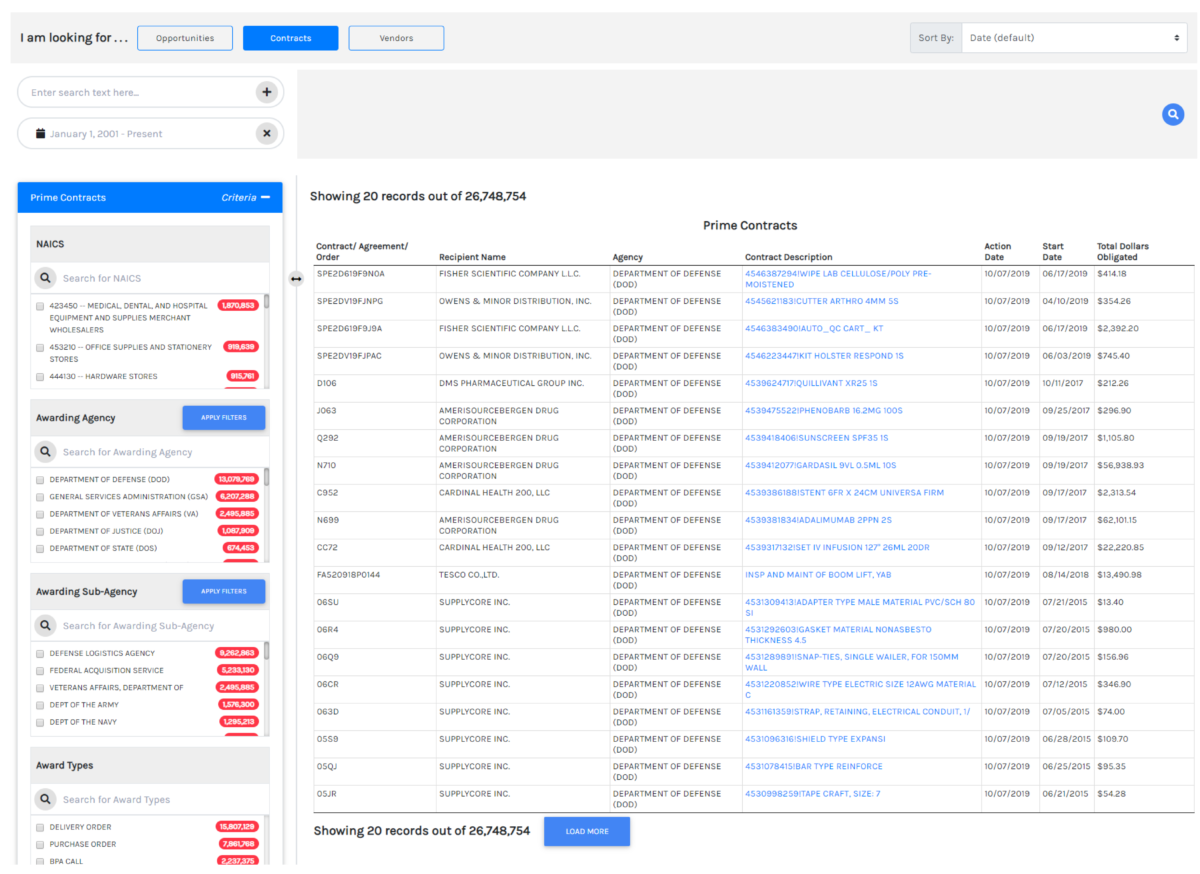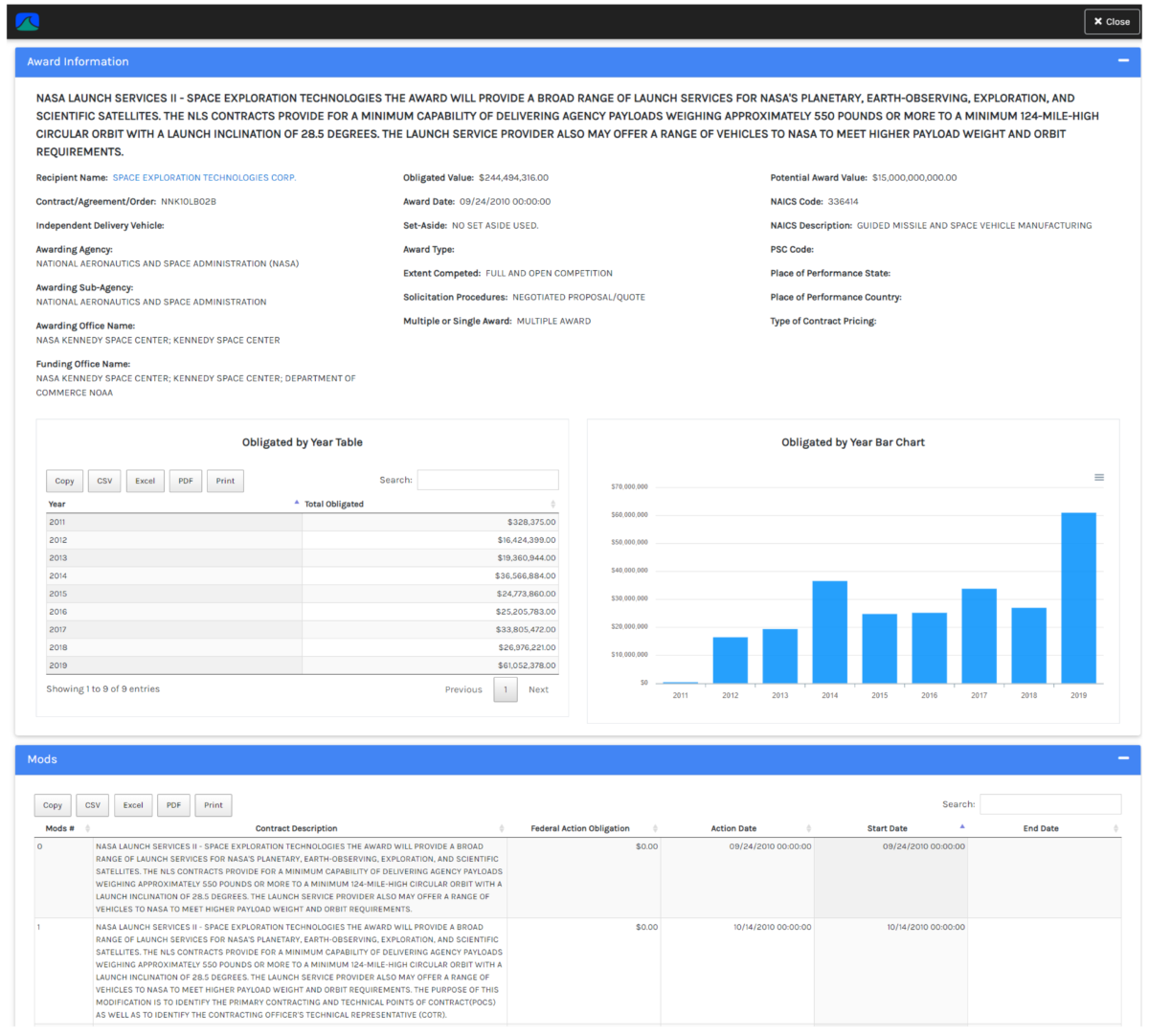 Extensive Vendor Profiles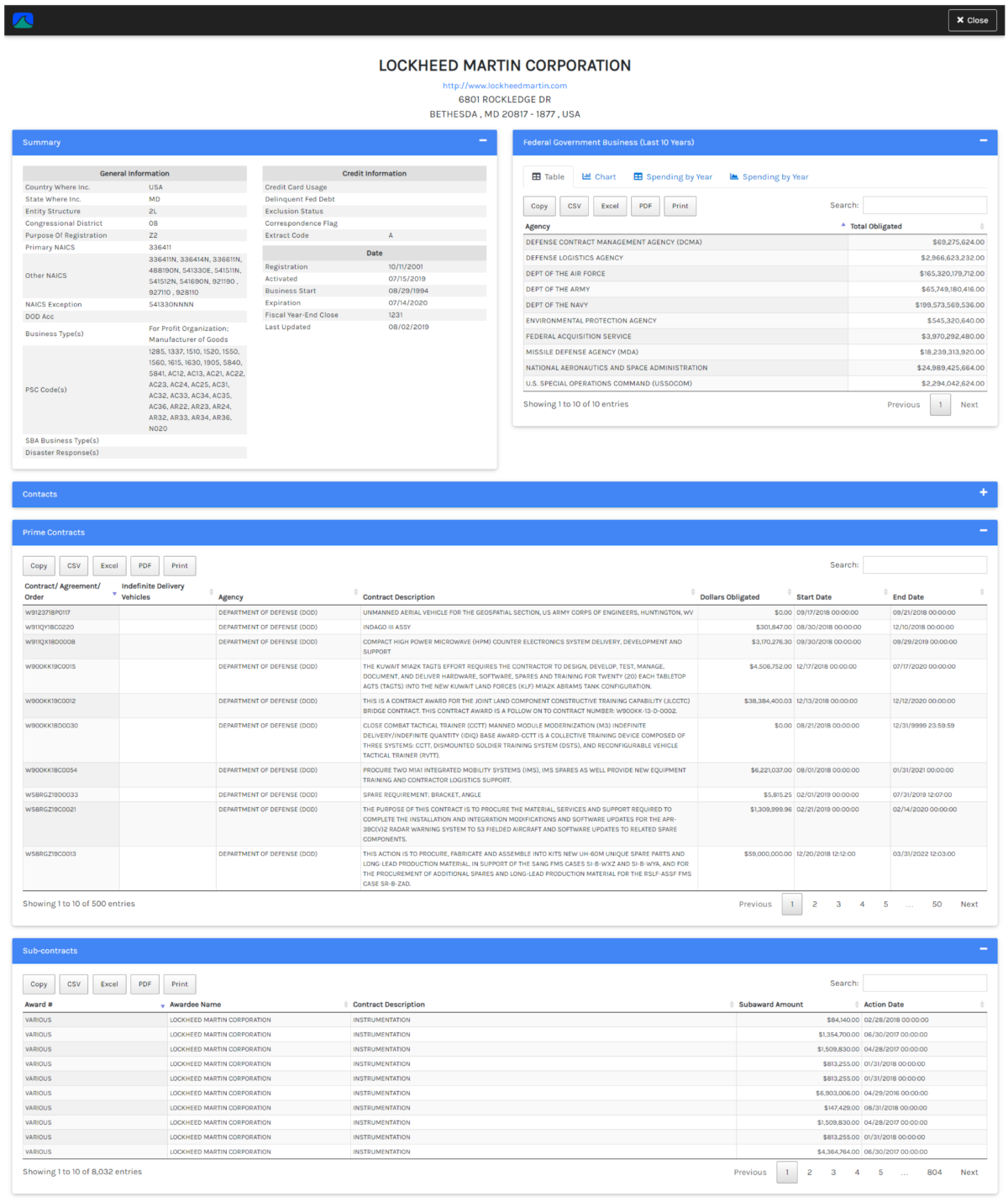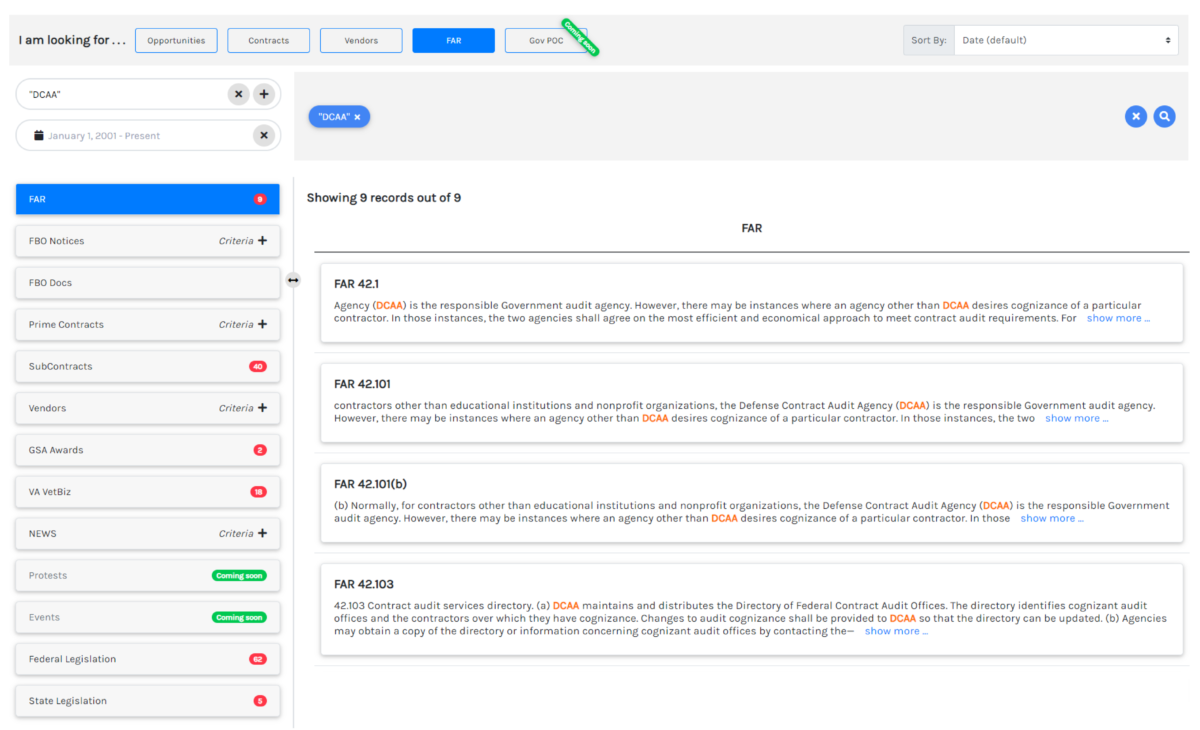 Extensive Document Library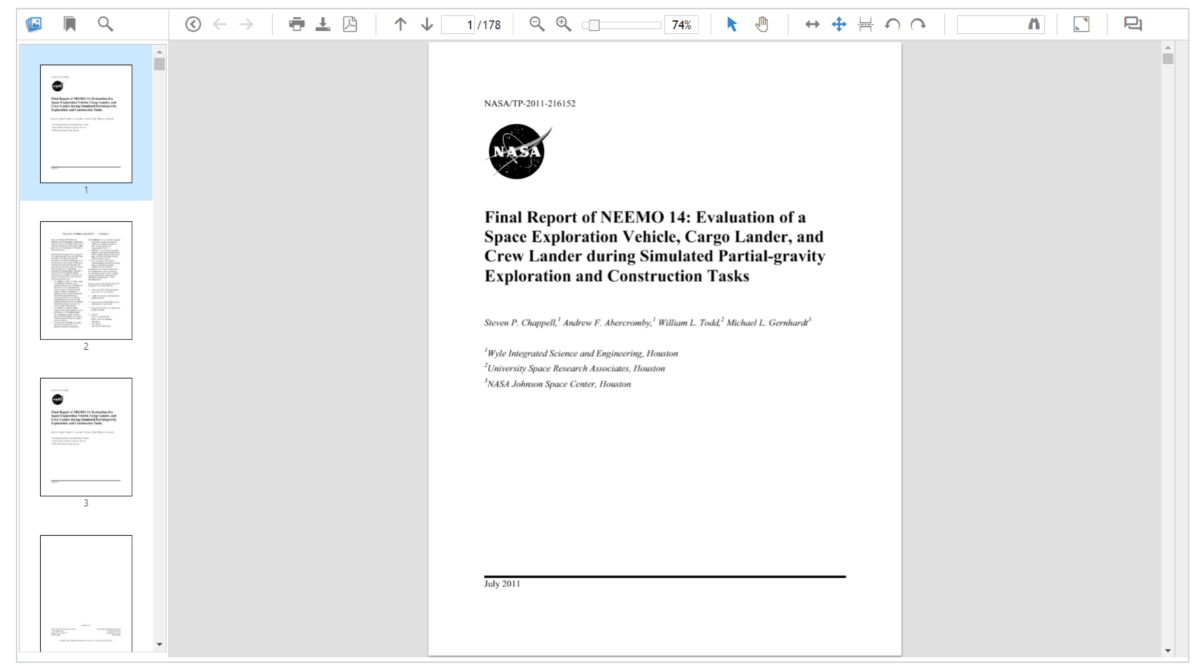 Grow with GovSurf
 
Our goal is to provide as much government information as possible to you for the lowest cost possible. We are giving the GovCon community access to valuable business intelligence that existing competitors charge you a fortune to see.
The Team at GovSurf  wants to democratize big data and we won't require a long-term commitment or contract for your account unlike almost every other solution on the market today. 
Subscriptions are month-to-month so you are free to make the decision that is right for you.
645 Meeting Street,
Charleston, SC 29403
Monday - Friday: 8:00 AM - 5:00 PM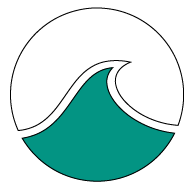 645 Meeting Street,
Charleston, SC 29403
Monday - Friday: 8:00 AM - 5:00 PM
645 Meeting Street,
Charleston, SC 29403
Monday - Friday: 8:00 AM - 5:00 PM